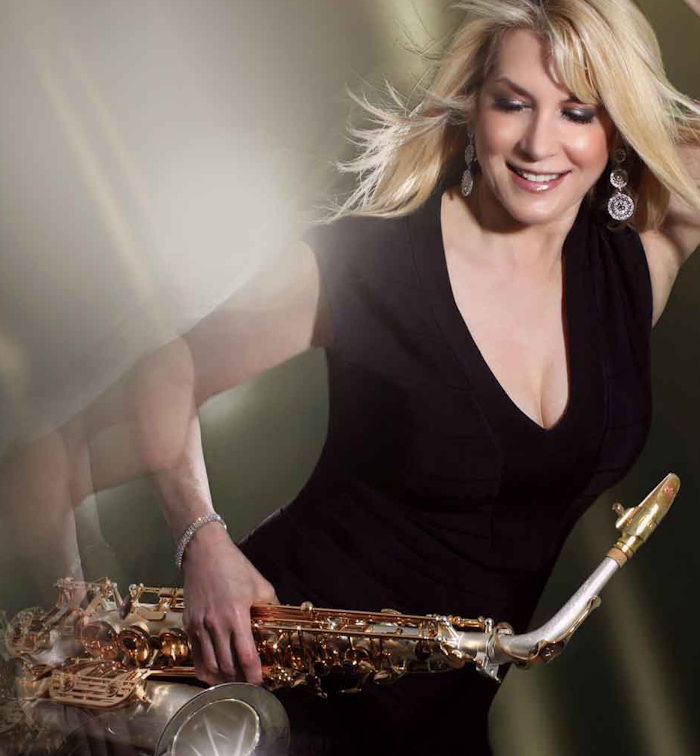 Paula Atherton
Sax player/vocalist and songwriter Paula Atherton has shared the stage with such contemporary jazz notables as The Rippingtons, Nick Colionne, Chuck Loeb, Cindy Bradley, Karen Briggs, Althea Renee, Rick Braun, Four80East, David Sanborn, Bob James, Marc Antoine, Hiroshima, Gerald Albright and Chieli Minucci. Paula has also worked in the traditional jazz field; one of the notable performances being a week long engagement at the Blue Note NYC with pianist and jazz legend, Hank Jones. . Paula also performed with Grammy award winning singer Dee Dee Bridgewater at the Annenberg Theater, for the Palm Springs Women's Jazz Festival.
Paula's 3rdCD, "Enjoy the Ride," had 2 Billboard charting singles. The first penned and co-produced by Nick Colionne, entitled, "Sassy Strut," reached #15 on Billboard, and was on the chart for 15 weeks. The second was the Herbie Mann influenced flute feature entitled, "Herbie," which reached #22 and was on Billboard for 7 weeks.
paulaatherton.com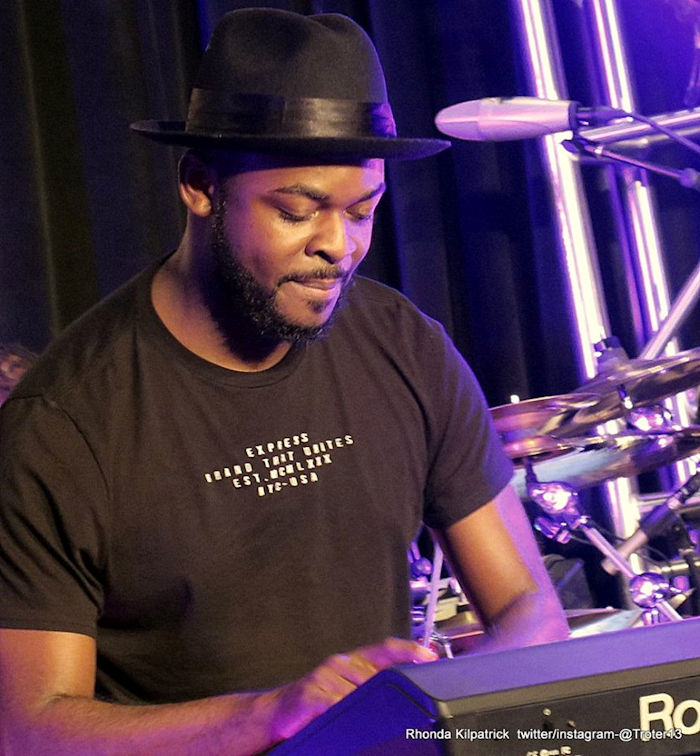 Nicholas Cole
Blending the incredible jazz gospel vibe of Jonathan Butler and Kirk Whalum and the melodic and funk sensibilities of Brian Culbertson with a dynamic and innovative keyboard style all his own, Goldsboro, North Carolina native Nicholas Cole helps usher in the next generation of contemporary urban jazz artists with his compelling independently released debut album A Journey of One. Showing remarkable poise, melodic invention and improvisational jazz skills for a 17-year-old musician, Nicholas produced the remarkable 12 track project (which was executive produced by his musician father, Leon Cole) in his home studio. Having played piano and organ in church since the age of four, he brings a unique variety of secular and spiritual musical influences to the project—including smooth jazz stars Culbertson, Peter White and Brian Simpson and renowned gospel greats Fred Hammond, Kirk Franklin, Richard Smallwood, Walter Hawkins, Yolanda Adams and producer Kevin Bond. He currently attends and performs at Mt. Zion Church Ministries in Goldsboro.